Text Data with Twilio
Quickly send texts from Looker, with or without data included
Quickly send texts from Looker, with or without data included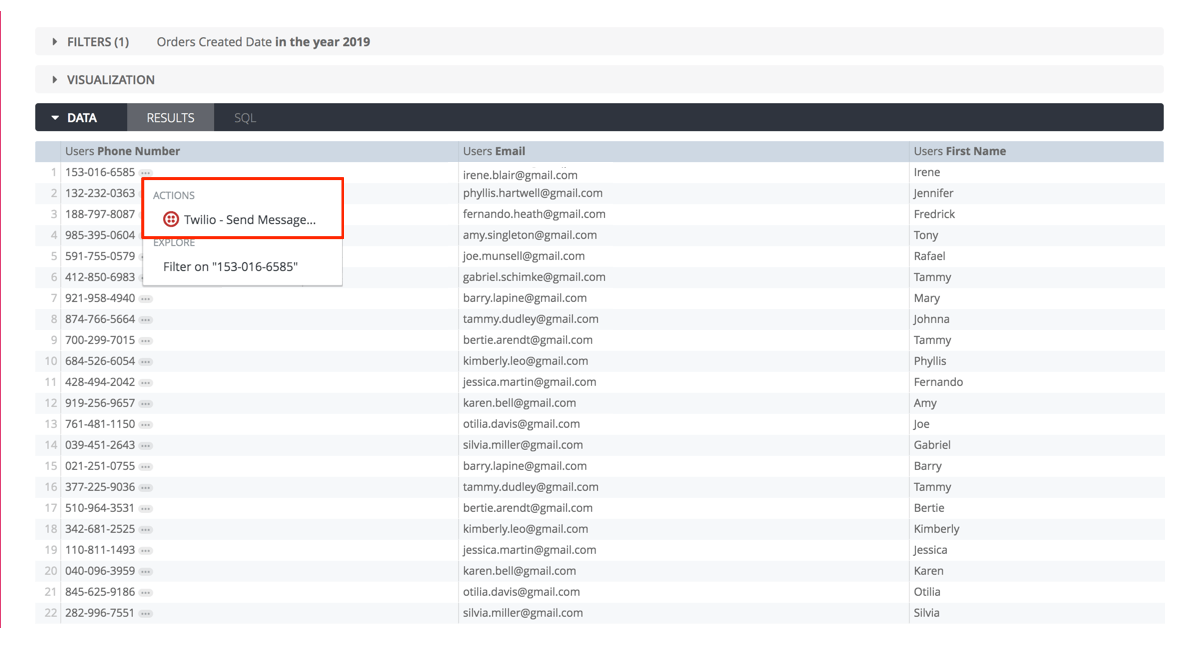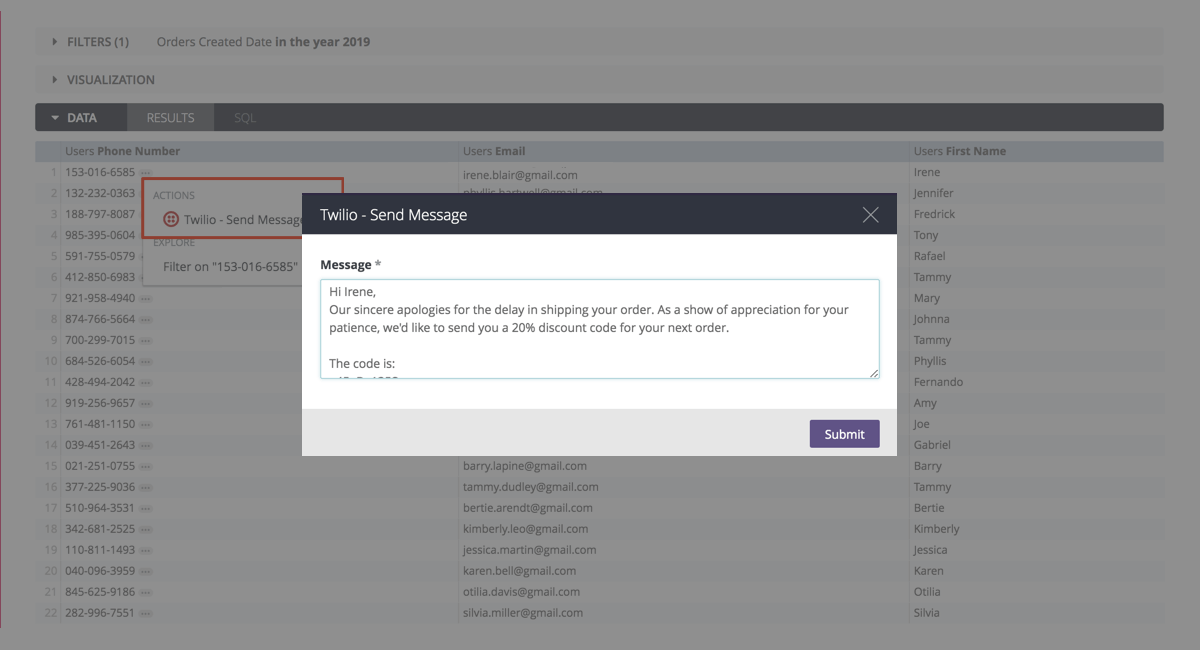 Overview
Install this action for free by contacting your Looker admin or visiting your in-product marketplace.
It's great to be able to identify when a high-value customer makes an in-store purchase or deliveries that are running late, but what are you going to do about it? Quickly contact users right from Looker using the Twilio Action. Send a text with an insight or a custom message on an ad-hoc or scheduled basis — be it a meeting request for your at-risk customer or an apology note (complete with a promo code) for the late order.
Ad-hoc sends - from Looker, quickly send a text to any phone number in your database. Be it sharing your insight by sending data, or simply crafting a custom message on the fly.
Schedule texts - sharing insights with customers is a powerful way to form relationships. Schedule data delivery to those who need it most at your chosen interval.
Alerts - set up text alerts with the Twilio Action to easily notify customers when things happen, whether it's a delay in an order or an outage on their instance.