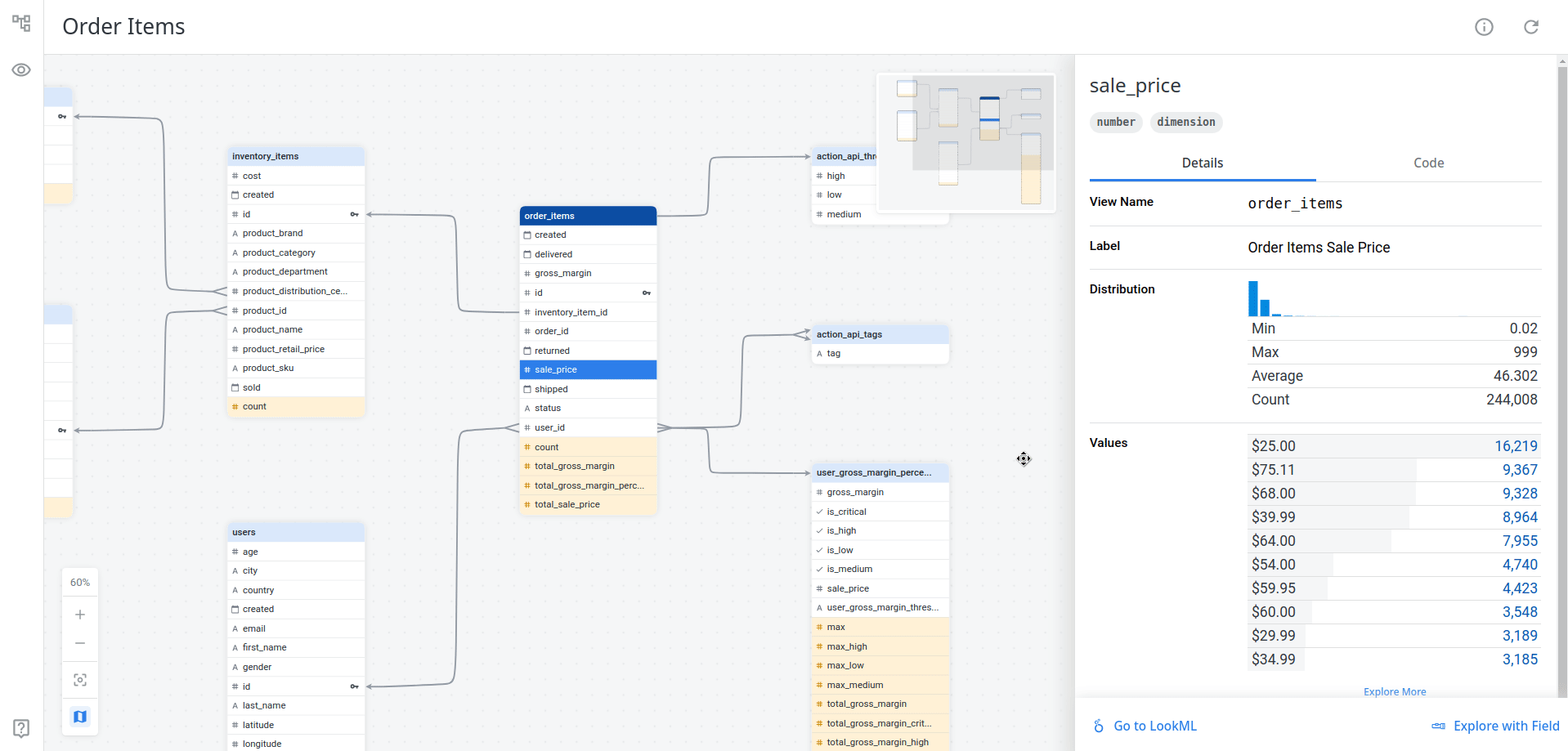 Overview
Install this application for free by
importing the project(s)
from the GitHub repository linked at the top of the listing.
Looker's LookML Diagram extension provides an entity-relationship-diagram for the objects within your LookML model. With the LookML Diagram developers can:
Visualize relationships between LookML objects within an explore
Drill into metadata for explores, fields, and joins
Simplify the diagram with the option to hide hidden fields or only show fields in joins
Refresh the diagram to see the latest LookML
Learn more about using and interpreting the LookML Diagram, here.
This application requires the "Extension Framework" labs feature be turned on, which can be found in your Admin console. You'll also want to make sure your users have the appropriate permissions (access_data, develop, see_lookml, see_looks, deploy, explore) to see and use the LookML Diagram. Once installed, the LookML Diagram will be accessible via the "Browse" dropdown on the navigation bar on the top of your screen.