Subscription Revenue Essentials
Out-of-the-box analysis for Churn, Retention and LTV.
Out-of-the-box analysis for Churn, Retention and LTV.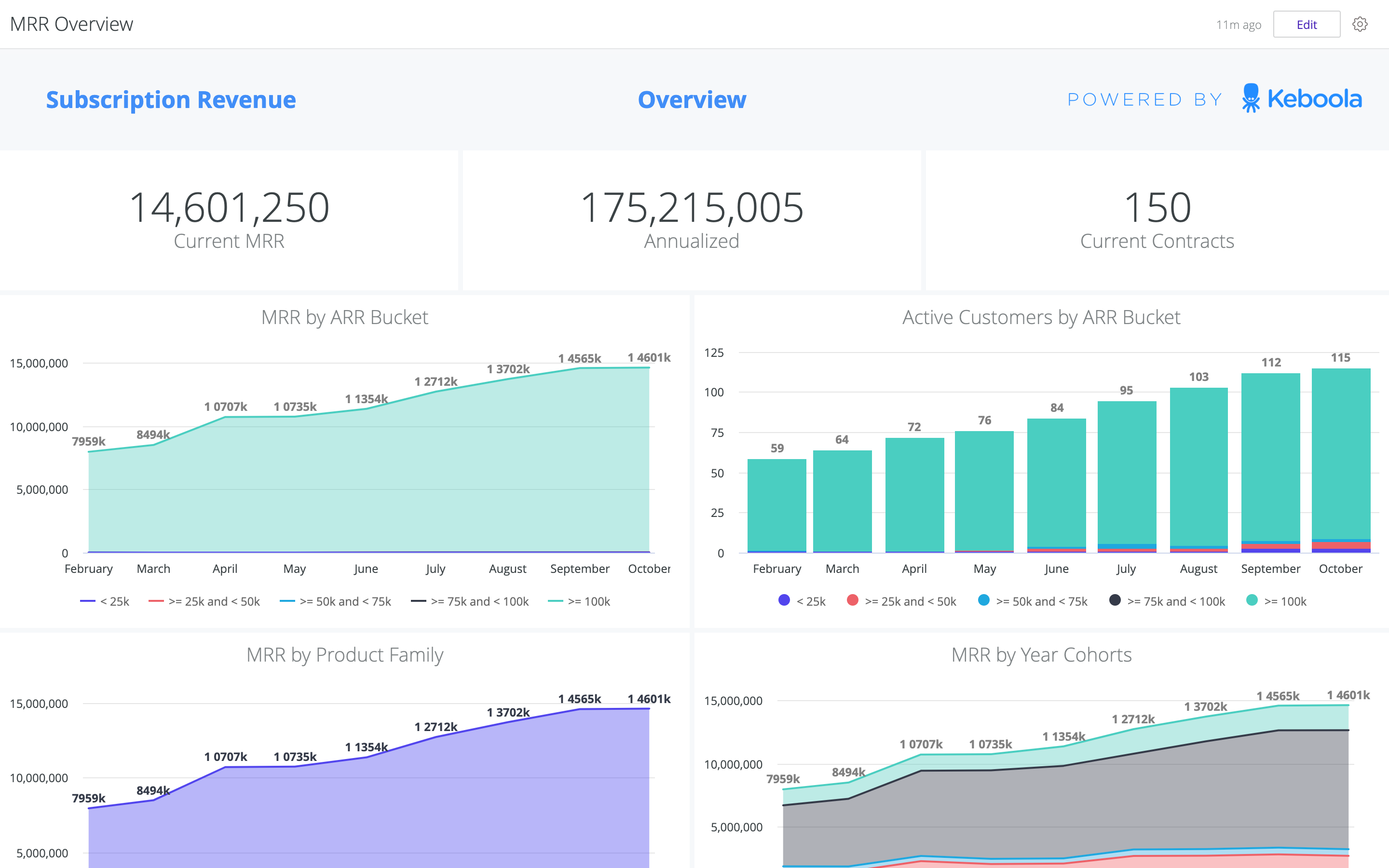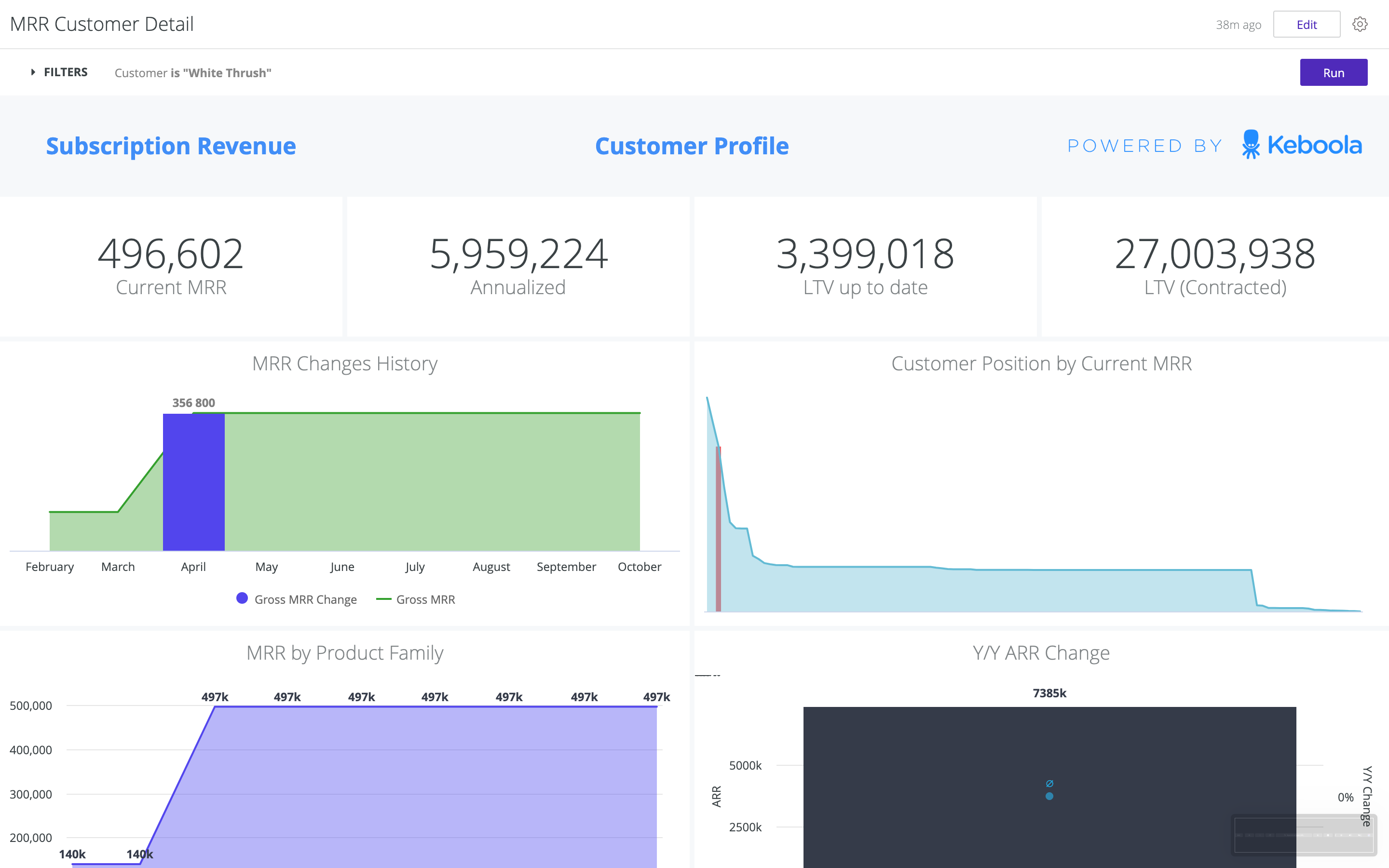 Overview
Install this block for free by contacting your Looker admin or visiting your in-product marketplace.
Keboola's MRR Block empowers your sales leadership to quickly analyze recurring revenue, value of the customer or product performance. The Subscription Revenue dashboards show customers contracts in a calendar format that makes it simple to track metrics such as churn, retention, net new and additional sales.
Use this Block to:
Analyze new leads and contacts

Review opportunities status and snapshots to track history

Track MRR and pipeline

Understand customer cohorts

Analyze customer retention and churn
Currently available sources: Any system that can provide the list of contracts.
The "Essentials" series of blocks by Keboola offers the ability to jumpstart your analytics by simultaneous deployment of [Keboola Scaffolds] (https://www.keboola.com/product/scaffolds) and Looker Blocks. With all Keboola Blocks and projects, you can easily customize the data model and transformations in [Keboola Connection] (https://www.keboola.com/product/overview) better fit your needs. Speed and simplicity without compromise!
To get Keboola set up for this block go [here] (https://www.keboola.com/form/looker-blocks?block=mrr).
Keboola is a data operations platform that enables teams to scale business insights and revenue through automated workflows and quick and secure experimentation. For more information, please visit [www.keboola.com] (https://keboola.com).