Customer Support Essentials
Out-of-the-box analysis of support tickets for quick insights.
Out-of-the-box analysis of support tickets for quick insights.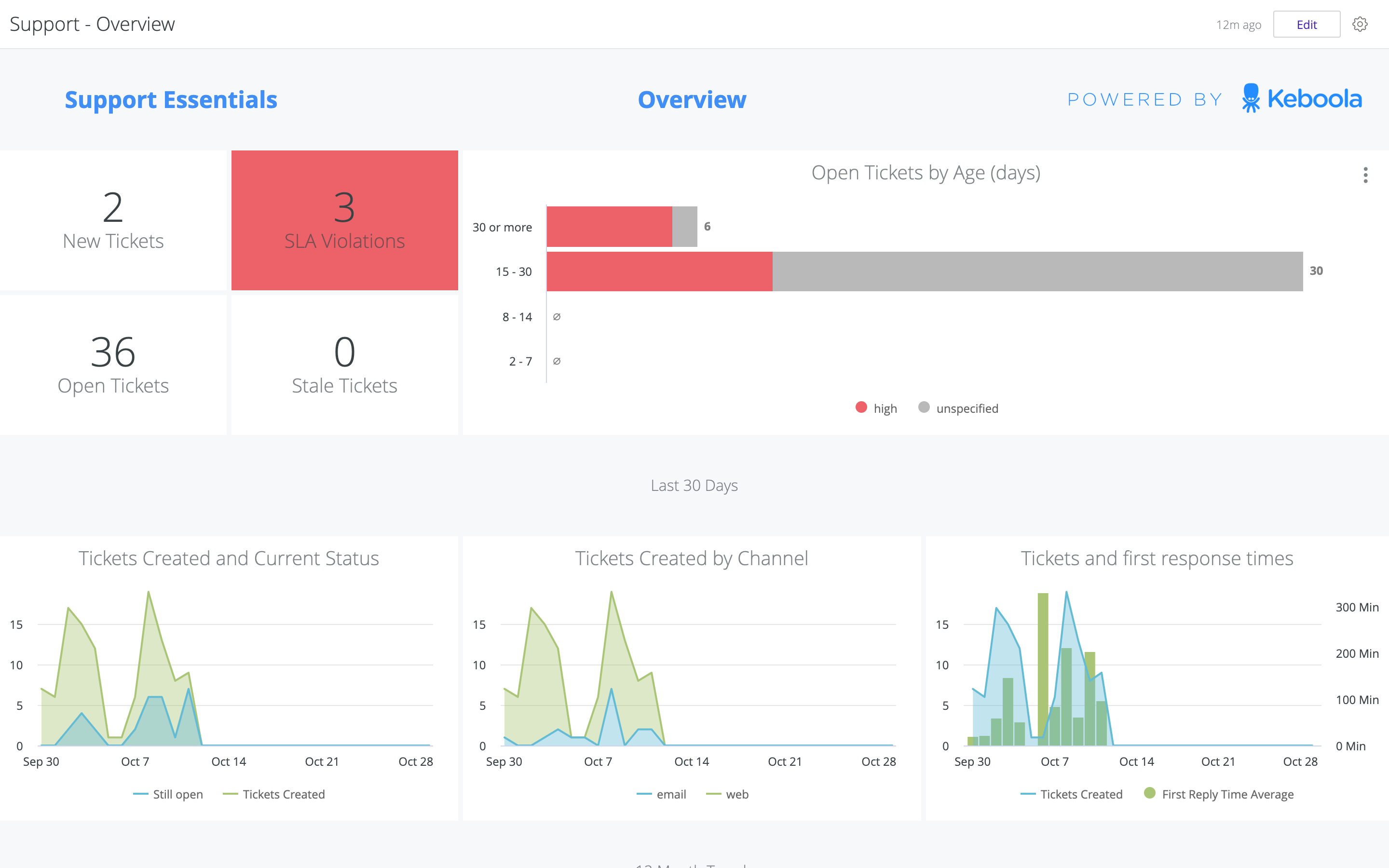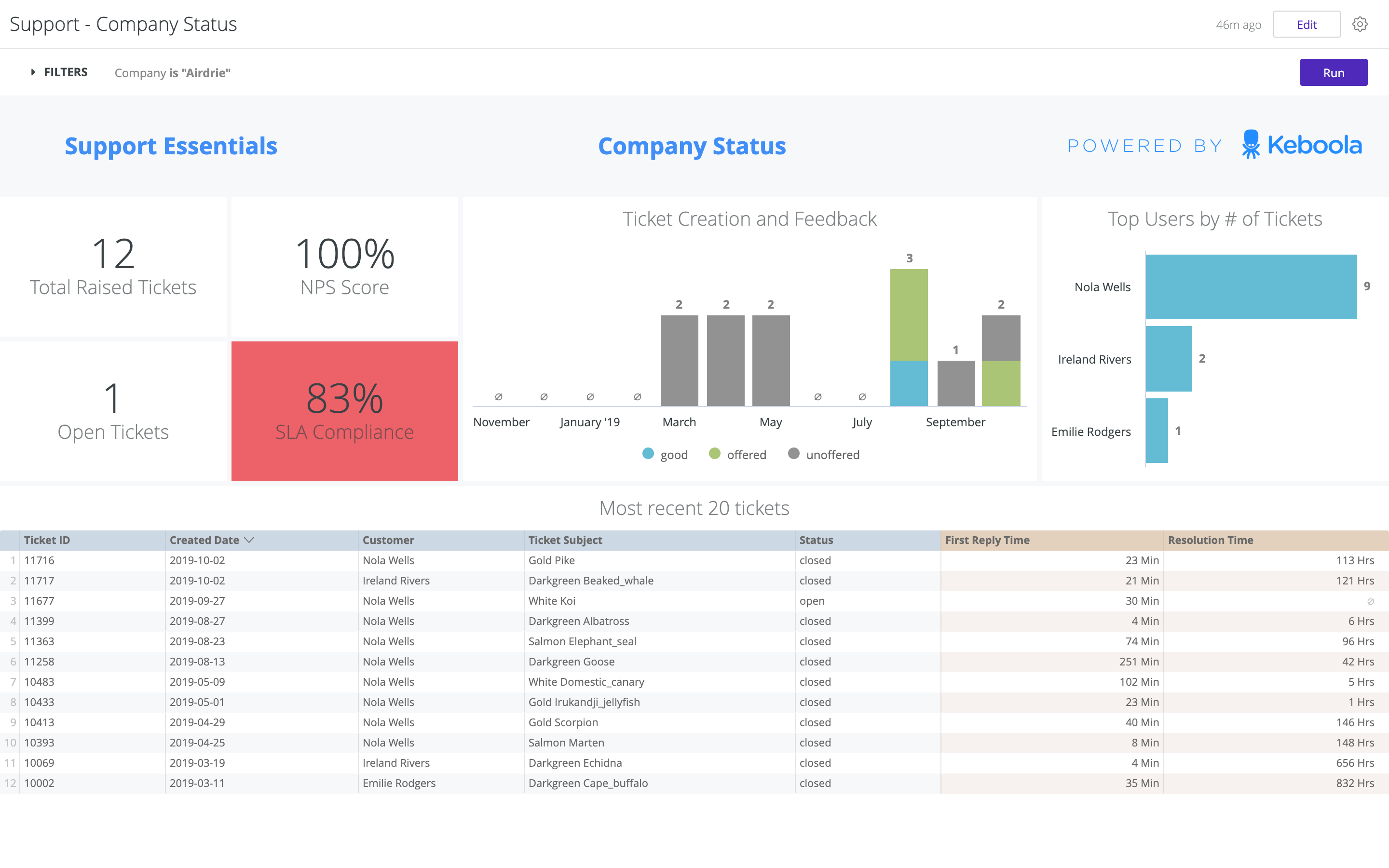 Overview
Keboola's Customer Support Essentials Block brings your customer data seamlessly into Looker to analyze your support system end-to-end, discover possibilities for better customer experiences and integration for your business needs. Use this Block to:
Analyze the teams' workload and performance

Highlight high priority tickets for escalated action

Monitor customer satisfaction

Understand response and resolution times and trends

Get a quick view of a customer's full support history
Currently available sources: Zendesk, Freshdesk.
The "Essentials" series of blocks by Keboola offers the ability to jumpstart your analytics by simultaneous deployment of Keboola Scaffolds and Looker Blocks. With all Keboola Blocks and projects, you can easily customize the data model and transformations in Keboola Connection better fit your needs. Speed and simplicity without compromise!
To get Keboola set up for this block go here.
Keboola is a data operations platform that enables teams to scale business insights and revenue through automated workflows and quick and secure experimentation. For more information, please visit www.keboola.com.