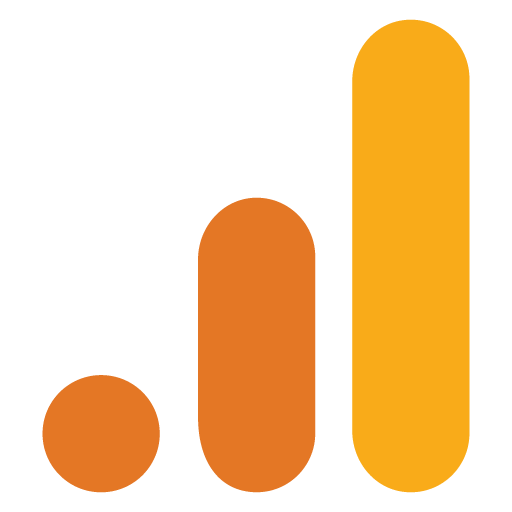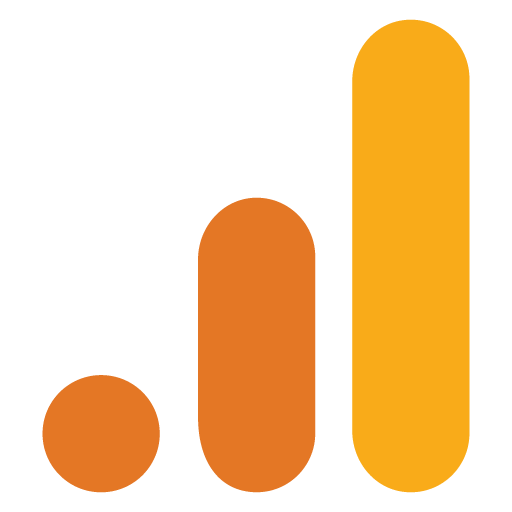 Google Analytics 4 - Web Analytics
Analyze and activate web-traffic data in BigQuery from GA4.
Analyze and activate web-traffic data in BigQuery from GA4.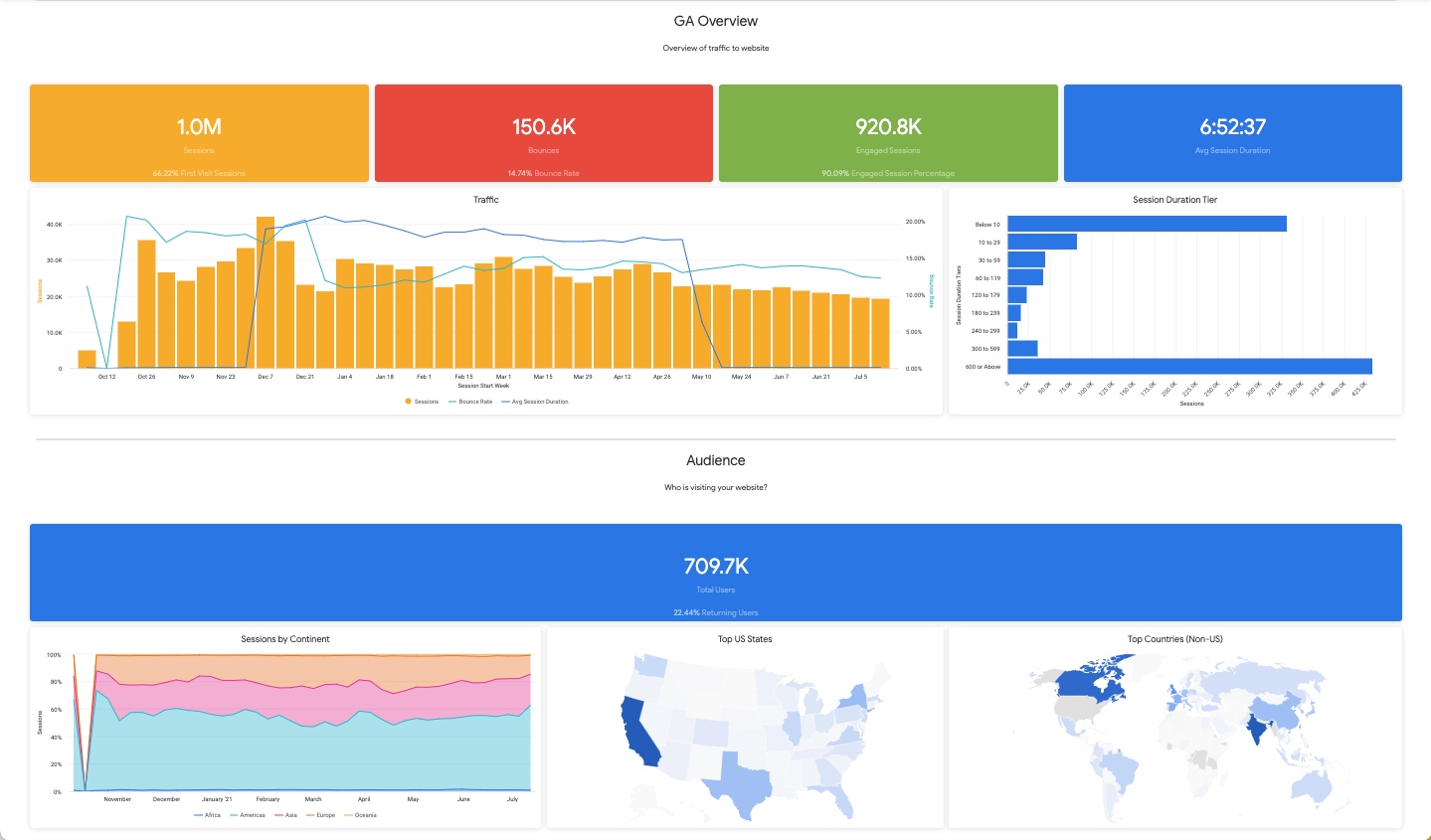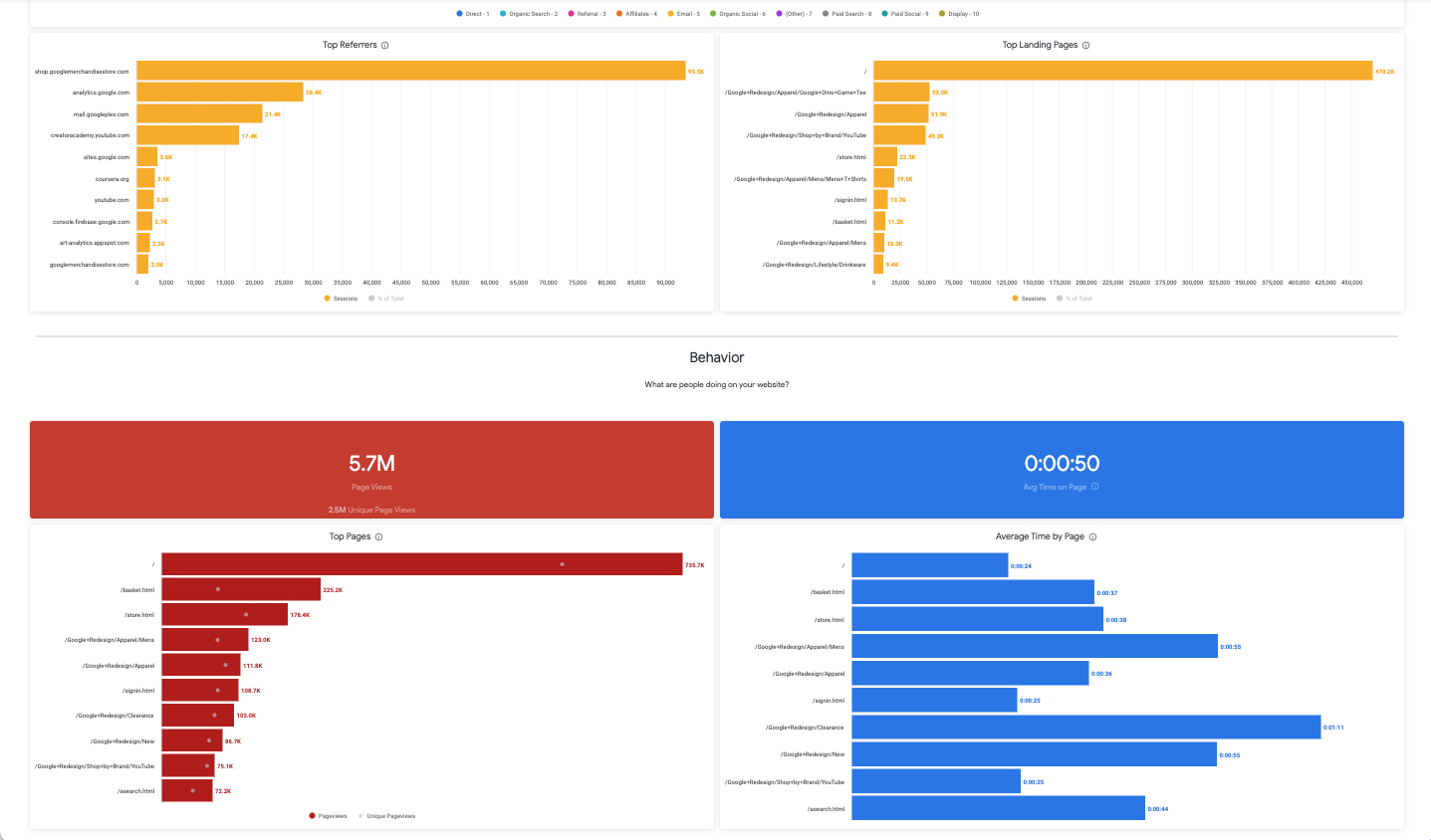 ETL Providers
BigQuery Export
SQL Dialects
Google BigQuery
Overview
Companies who have upgraded to Google Analytics 4 can now easily deploy advanced analytics in Looker, allowing them to dig into customer behavior and engagement across devices and platforms.
For GA4 users, Looker's Block offers reports with flexible configuration capabilities, enabling you to unlock custom insights beyond the standard GA reporting. Customize audience segments, define custom goals to track, and share these reports with folks who do not have access to the GA console.
Quickly understand the state of your web performance with the GA4 Overview Dashboard with a high level overview of your traffic, behavior, audience, and acquisition metrics. This is your starting point that links out to deep dives into each section.

Dive into the GA4 Behavior Dashboard to see what pages users are interacting with on your website as well as how they are naturally flowing through the different web pages and the paths that they take.

Better understand the types of users that are navigating to your website through the GA4 Audience Dashboard. See the breakdown of users by browser, technology, time of day, and device to understand your customer base and find opportunities to cater content towards specific audiences.

The GA4 Acquisition Dashboard allows you to see where your different users and sessions are coming from. You can understand which sources are actually bringing users to your site as well as how they are engaging with your webpage once they land on your site.

Identify historical trends around your custom goals that you can define using pages and events using the GA4 Custom Goal Conversions Dashboard. Understand how your website has performed relative to these goals over time rather than being limited to traffic after the goal was defined. You can also define conversion pages or conversion events to understand from a pathing perspective how the customers reached those points respectively.

Use the Campaign Impact Dashboard to select a period and landing page for a campaign you ran, and measure its retention and upsell impact. Observe which audiences are benefitting the most from this campaign to better target in the future.

Create a custom page pathing funnel using the GA4 Page Pathing Funnel Dashboard to create custom multi-step page paths to be able to A/B test your website. You can also view these paths by different audience traits (i.e. source medium, browser, device) to see how they might differ. If you see a drop off for a particular page you can navigate to the event action funnel to see what action may have caused the drop or how folks are moving through that page.
NOTE: This block is compatible with GA4 deployed only on web-properties. It does not currently support events from mobile properties.